Advertise
OpenFashion.com is a social shopping network dedicated to connecting consumers with the right products. Open Fashion receives tens of thousands of page view each month.

There are currently three advertising opportunites on Open Fashion.

Top - Leaderboard (728 x 90)
$140/week or $525/month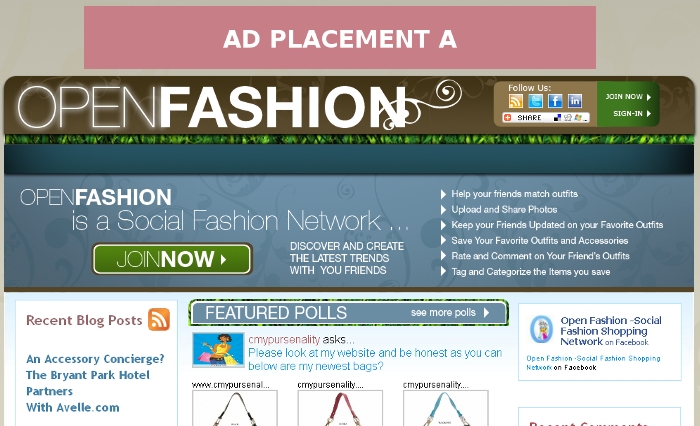 Bottom Left B and Right C - Large Rectangle (336 x 280)
$180/week or $700/month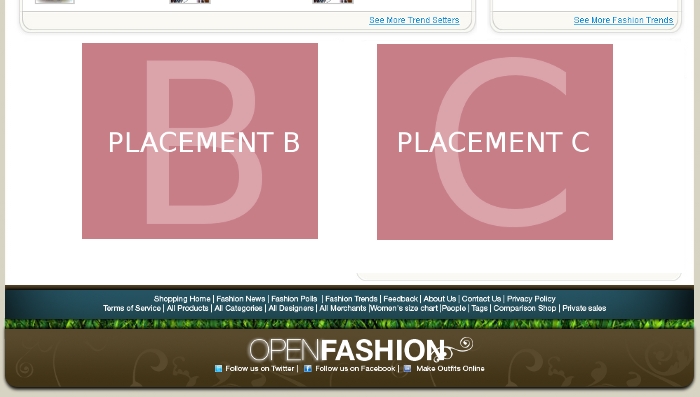 We provide our clients with an Ad Manager login which allows you to track all impressions and clicks in real time. Our admanager provides you with direct data, available 24/7 on how well your ad is performing.

OpenFashion.com is part of the Apply Marketing Inc network of sites. To contact us, click here.